Thursday, April 1, 2021
Elan Sicroff shines a light on an unfairly neglected composer as a new series of recordings is released on the Nimbus label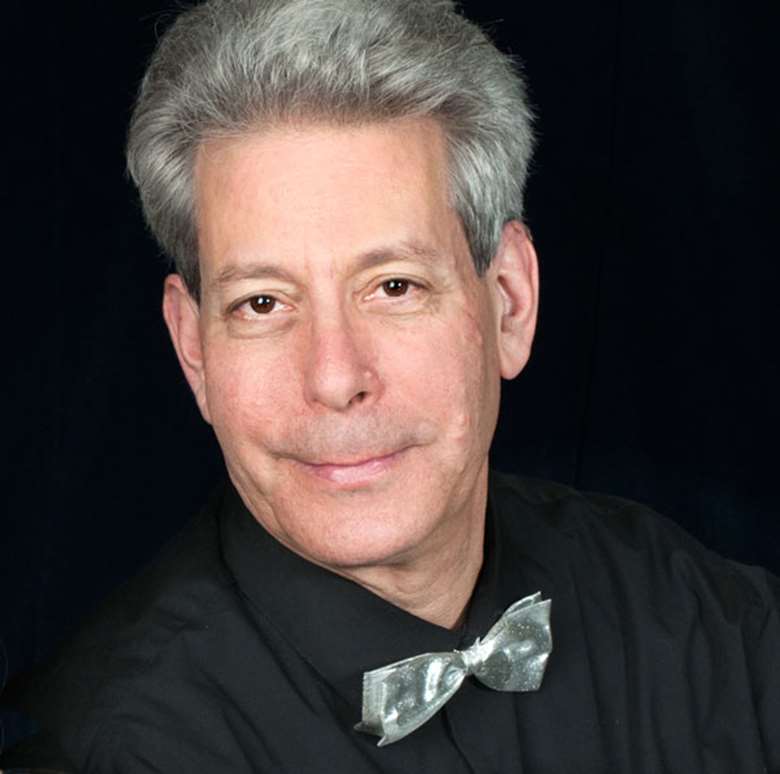 Jeaneane Dowis, assistant to the famous piano teacher Rosina Lhevinne at the Juilliard School, once said to me that in modern times 'real talent tends to get lost in a sea of mediocrity,' to which her husband replied: 'Yes, but eventually talent will out!'
It may be that Thomas de Hartmann's time has now come, when his music can once again be appreciated by the wider listening audience. Due to unusual circumstances, his life followed a trajectory that began with great success and recognition but ended in near obscurity. Paradoxically, these same circumstances helped him to produce a unique catalogue, where beauty, colour, variety, and meaning come together.
De Hartmann began life as a Russian aristocrat, born in Ukraine in 1885. He studied with Anton Arensky (teacher of Rachmaninov, Prokofiev and Scriabin) from the age of 11 to 21, and his early works were infused with Russian Romanticism. Trois Morceaux, Op 4, and Six Pieces, Op 7 for piano were published by the prestigious Jurgensen edition in 1899 and 1902. They are filled with gorgeous melodies, reminiscent of Schumann, Chopin, and Mussorgsky. The songs of Op 5 are no less engaging, and mark the beginning of a lifetime of songwriting, often inspired by the sound of his wife Olga's soprano voice.
In 1906 de Hartmann was catapulted to fame by the performance of his ballet La Fleurette Rouge in St Petersburg, with Nijinsky, Fokine, Pavlova and Karsavina in the cast. Tsar Nicolas II was in the audience and released de Hartmann from military service in order to concentrate on composing. The ballet was performed for six consecutive seasons in St Petersburg, and another in Moscow before the advent of the First World War.
Following the death of Arensky in 1906, de Hartmann turned to Sergey Taneyev for further studies in composition. Taneyev, the 'Russian Brahms,' was a master of counterpoint. While also considered Romantic, his music was more cerebral than Arensky's, and provided a contrast for de Hartmann. His influence can be found in many of de Hartmann's later compositions.
Free to travel, de Hartmann went to Munich to study conducting with Felix Mottl, pupil of Wagner, in 1908. There he met Wassily Kandinsky, who became his lifelong friend. He joined the avant-garde in art and contributed to the Blaue Reiter Almanac with an article entitled On Anarchy in Music, asserting that 'inner necessity' takes precedence over rules and traditional practice in composition. During this period his music becomes colourful, Impressionist, reminiscent of early Scriabin (Three Preludes, Op 11), Debussy (A La Lune, Op 18), and even Messiaen (end of Vision of Pushkin, Op 17 No 4).
De Hartmann returned to Russia in 1914 and in 1916 he met his spiritual teacher George Gurdjieff, with whom he studied until 1929. In 1917 they fled the Russian Revolution with a band of followers across the Caucasus to Essentuki, Tiflis (Tbilisi) and later Constantinople. During this time he was exposed to the music of the East. They settled in Fontainebleau in 1922, where Gurdjieff established his Institute for the Harmonious Development of Man. From 1923-27 de Hartmann and Gurdjieff worked in collaboration to compose about 200 pieces of sacred music of the East for the piano.
In 1929 de Hartmann left Gurdjieff and moved to the Paris suburbs. For the next few years he supported himself by composing film scores under the pseudonym Thomas Kross. Then, from 1935 he entered his most productive period, composing many large scale works, including four symphonies, seven concertos, an opera, works for chamber music, solo piano and voice. Many of these works were multi-stylist, incorporating the idioms that he had come across during his life: Russian Romanticism, Impressionism, Jazz, Eastern and World Music, bitonality and Modernism.
By the late 1940s de Hartmann's music was being performed by many leading musicians: Paul Tortelier, cellist; Jean-Pierre Rampal and Marcel Moyse, flute; Alexander Schneider, violinist of the Budapest String Quartet; Serge Koussevitzky and Eugene Bigot, conductors. Pablo Casals became a close friend and admirer in the late 1940s until the composer's death in 1956. De Hartmann composed a number of works for him, including Deux Pleureuses, Op 64 and La Tramuntana, Op 80.
De Hartmann wrote that most of his music had a programme or underlying idea. Delving into his music, one finds that a search for meaning, especially as it relates to the human condition, is a common thread. From the Twelve Russian Fairy Tales, Op 58, which contain the story of 'the quest'; to the Six Commentaries on James Joyce Ulysses, Op 71, which examines 'stream of consciousness' and how it can be depicted musically; to the Second Piano Sonata, Op 82, dedicated to the 'poetic idea of the 4th dimension;' it is clear that de Hartmann attempted to put ideas that he learned from Gurdjieff, Kandinsky and the literary influences that he was exposed to, into his composition.
De Hartmann spent his last years in the United States. Three weeks before a performance of his music was to take place at New York's Town Hall on April 16, 1956, he died of a heart attack. It was then up to future generations to bring his music back to the stage. In 2006 the Thomas de Hartmann Project was born. Progress is ongoing: with the Nimbus release of 5 CDs of music for solo piano chamber and vocal music de Hartmann's music is now readily available.
On April 2, Nimbus release three volumes of the Music of Thomas de Hartmann: https://orcd.co/hartmann_pianomusic